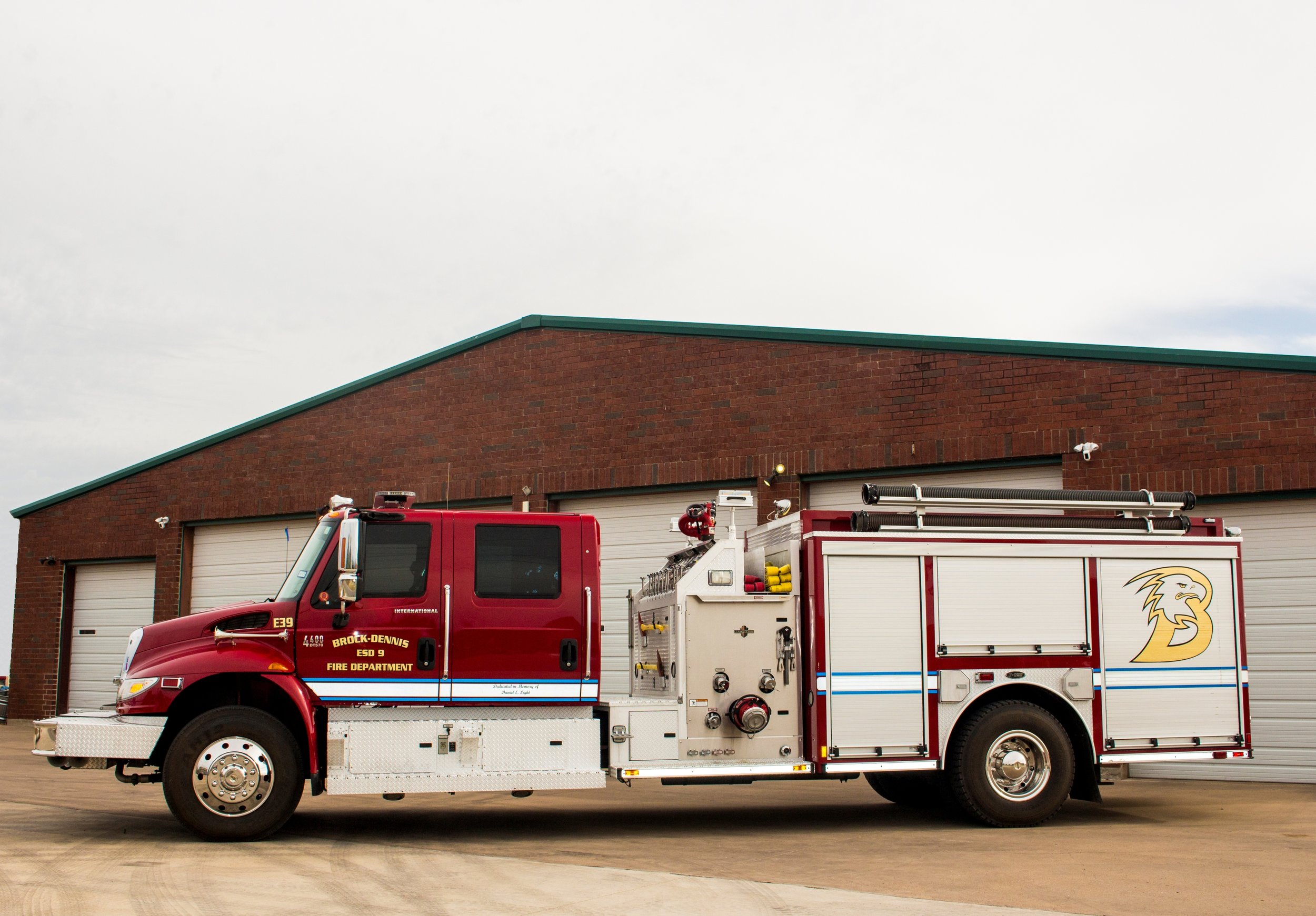 Stationed at Station 2 is our 2006 International built by E-One. This truck has been our department's work-horse since 2006. It features a 1000 Gallon Tank and a 1700 GPM pump while still carrying 5 firefighters.
Located at Station 1 is our 2019 Ferrara custom cab engine. This engine has a carrying capacity of 1000 gallons of water, rescue tools, and 6 firefighters. Funding was thankfully provided by ESD #9 and a grant from the Texas Forest Service.
This truck is a 2012 Skeeter built by Sidioons Martin on a Ford f550 chassis. This truck carries up to 400 gallons of water and foam. It's primary use is for brush fires found in rough terrain. This was one of the first trucks purchased by Parker County ESD #9 and replaced its1980's model predecessor
This 2009 Dodge 5500 custom by Dayco Fire carries up to 400 Gallons of water and is primarily used for brush grass fires. B239 was paid for by an 80/20 grant with the help from the Texas Forestry Service 2604.
We purchased this truck from California in 2007 to replace a truck that was no longer dependable. It has a 500 gallon water capacity and can carry 5 firefighters. The BDVFD donated this truck to Gordon VFD in 2019.
This 2017 Freightliner built by Ferrara Fire apparatus carries up to 1800 gallons of water partnered with a 2000 GPM pump. This loaded out engine served its first couple of years as the departments first out truck taking some of the load off of E239 while carrying up to 5 firemen.
Stationed at Station 2 this Hovercraft was purchased by ESD 9 approximately 4 years ago. Until Hover 39 our team had no way to access the 20 miles of the Brazos river in our district. This unit can carry 3 firefighters.
This 2008 AEV ambulance is located at Station 2 and was purchased 2 years ago. It's used as a rehab unit on large fire scenes to help our firefighters recover and provide assistance. It is responded by our auxiliary staff.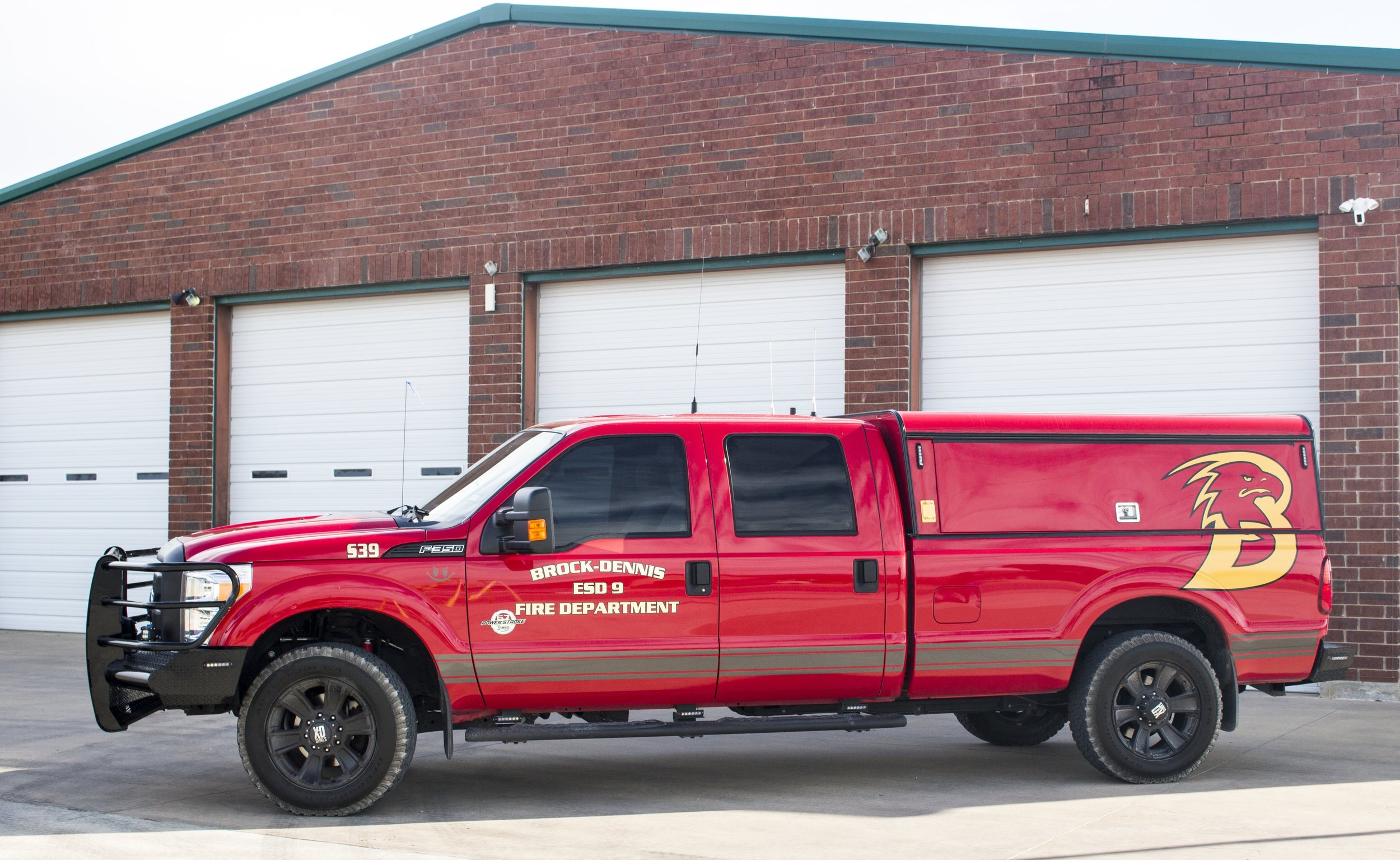 A 2015 f350 housed at Station 1, this truck is used for Command and Primary EMS response. It has a full bed-length slide out in the back to hold Radio, EMS, and Rope Rescue equipment. This is also the Chief vehicle.
A 2013 f450 purchased in 2011. It has capacity to carry 300 gallons of water for grass and brush fires. Today it is housed at Station 3 south of the river. It is currently being prepped for a new skid unit to house 400 gallons of water with a higher volume pump.